"Special" is Standard at S4J!
Although our reputation for standard components is well known, S4J is equally proud of our Custom Manufacturing Service. We are pleased that our customers often include us in the early stages of design to confirm the cost-effective manufacturability of the product. From prototypes to production runs, S4J stands ready to serve your needs.
All of our products are manufactured and, typically, finished in house which allows us to control quality and lead time. All designs for custom products are treated as confidential.
Custom products are routinely manufactured from the following materials:
Acetal/Delrin®* (natural and black)
Aluminum
Brass (C36000, electroless nickel plated)
PEEK (polyetheretherketone), natural and black
Polypropylene
Radel®* R (Polyphenylsulfone- PPSU)
Stainless Steel (303, 304, 316)
Titanium
Ultem®* (Polyetherimide)
"Special is standard at S4J!" We find that many of our manufacturing efforts are dedicated to non-stock, custom items. However, many of these custom items make use of the same components or tooling used in our proprietary product line. This enables us to produce economically -- with the savings passed on to the customer.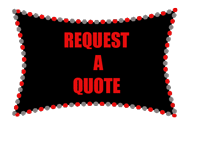 We enjoy working closely with our customers to ensure that the final product meets their needs and expectations. S4J looks forward to the opportunity to assist you. Please contact our Sales Department at 888.S4J.LUER or 239.574.9400, fax us at 239.574.9567 or email us at Sales@S4JMfg.com.
*Delrin® is a registered trademark of DuPont.
Radel® R is a registered trademark of SOLVAY Advance Polymers, L.L.C.
Ultem® is a registered trademark of SABIC.